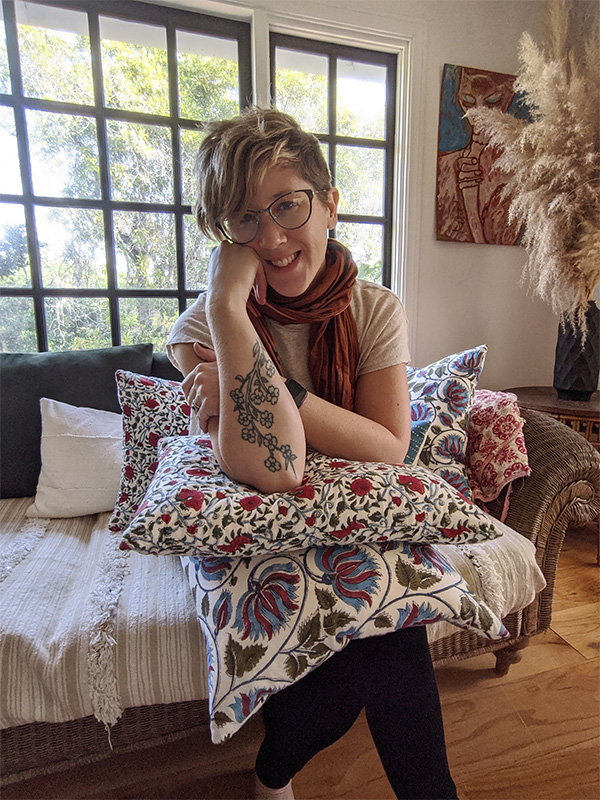 Welcome to my personal website, where I share the latest happenings in my professional journey.
My background in digital media and content marketing has roots in the LA startup scene.
Early on, my knack for leadership coupled with my creative and administrative edge had quickly found me a spot on the executive committee for LA based startup, The Design People, Inc., one of Inc. 5000's, "Fastest Growing Private Companies in America" and Deloitte Technology's, "Fast 500 Company."
Before that move to sunny California, I worked as a Marketing and Community Management Director at the Hickory Museum of Art. I was a 2003 graduate from the University of North Carolina, Greensboro where I received a bachelor's degree in Art History, and concentrated my studies in Museum Development and Non-profit Administration.
Eventually these formative years would ultimately lead me to a position at one of the world's most renowned public radio stations, KCRW. There, I guided the station's social media efforts while overseeing a slew of WordPress blogs, authored by various KCRW personalities, from journalists to critics. Creating partnerships with industry standard platforms and connecting with the community members of the station on social networks was my forte. Passionate about experimenting with modern means to share the station's unique content in the digital realm, this position led to a deep level of appreciation for digital content marketing across multiple platforms.
Throughout my career I have pursued my own voice, blogging for a range of publications like Los Angeles Magazine, The Estate of Things, The Audio Muffin, and more.
Starting in 2013 as a freelance consultant, I have served OnClick Marketing Group as Partner and Creative Director. I have worked hand in hand with many small business owners, individual talent brands, as well as large organizations on Social Media & Content Marketing Strategy.
These days I am trying my hand at applying all of my knowledge and execution as an entrepreneur in my own right. The Estate of Things evolved from an impassioned hobby to an incorporated entity in 2015.
I life-cast daily as @BetsyMoyer on Instagram! Let's be friends.