I quit my job, and now I'm a fulltime blogger!
At least that is how I have decided to position myself, since a certain level of insecurity swells in my throat if I say "unemployed." I'm doing the whole soul searchy job hunt thing, only 2 days in, I'm excited. Let's talk about it.
Today, I did something that used to be a HUGE part of my life, that I haven't done in a long long time. I went to an art museum. I strolled slowly and quietly amid the art and I read the artists' names and I sat on benches and stared! I pondered the Frank Stella, perhaps it is an analogy for my future.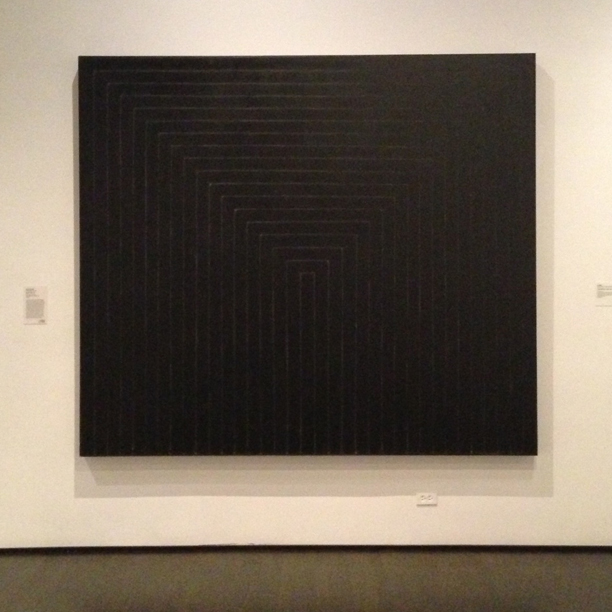 I did this after lunch with a LACMA registrar and DEAR friend of mine, Emily Saccenti. We once worked together, back at the Hickory Museum of Art in North Carolina. We came out to LA together in 2005, both feeling we had grown too big for our britches working at the small town art museum, her as Curator, I was the Community Relations Manager.
Together, part of a staff of 5 full time employees, under new and somewhat radical direction, we pulled that organization along, from a sleepy institution having rested on the haunches of its impressive permanent collection for far too long, into the acquisition of a rather huge Outsider Art collection that had been lovingly put together by Hickory residents and collectors, Dr. Allen and Barry Huffman. I can't say how that acquisition changed the perception of the museum, as we high tailed it out of there. Emily probably does a better job of keeping up!
That was my first REAL (e.g. non-internship) job out of college.
I've have since worked at FEW other jobs. Quitting is not something that I have had much experience with and every time I've done it it has meant a trip across the nation, to or from LA. They have been carefully planned and well executed…. Well, not counting that one poster shop art gallery job in Culver City where I worked for 3 months. I absolutely quit by accident while in conversation with my boss. I didn't believe in that place.
At any rate, this latest experience was a HUGE life decision that I put a ton of thought into.  I couldn't have come to the realization that it was time to move on without the immense support from (and endless conversations with) my loved ones… my dad, my friend Kate, but most significantly my significant other who is known lovingly in my blogworld as Heffe.
Once I realized that it was indeed what I wanted to do, I had to do it immediately. I couldn't bear to head into the office daily, knowing that my heart was elsewhere. I turned in my resignation letter to KCRW's dear General Manager just a little over two weeks ago, and did my best to wrap up my passions, position my goals to be easily picked up if the next person should so choose, and I tried to squeeze in as many loving coffees as I could with the friends that I've made there.
So what is next?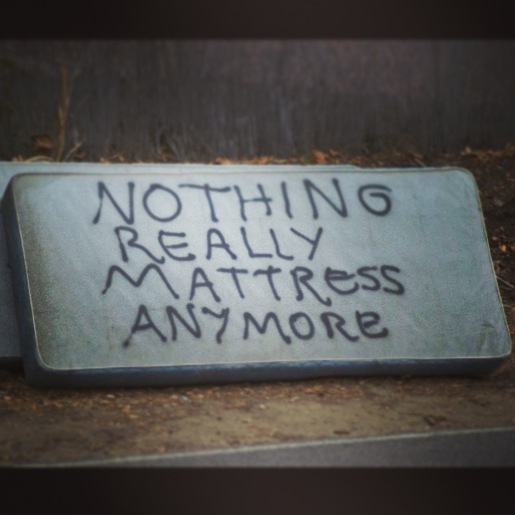 That is an interesting question that I'm pondering with a range of excitement and fear. I sat at the end of a long table on Friday night, at an event that was perfectly positioned for public relations between media and some marketing ladies that are all behind some really interesting tech startups. It was a dinner to celebrate "Women in Tech." I felt simultaneously invited and loved as well as totally undeserving – knowing that I was invited for my affiliation with KCRW. I had just that day departed. My introductions felt semi-fraudulent, an imposter on the scene, sitting alongside writers for LA Magazine, reporters from CNBC and BuzzFeed.
What if I'm never that important again!?!? 🙂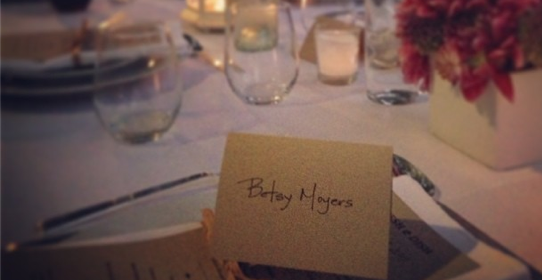 I decided instead to have a laugh at the PR girls as they moved my name card down a few positions from center once they learned that I was no longer with KCRW. I took a carefree jaunt down the driveway (we were at Sally Field's previous home) to check out the wicked cool TeePee that the current owner setup for his kids to lounge in. It was PERFECTLY appointed btw. Our TEOT readers will love it.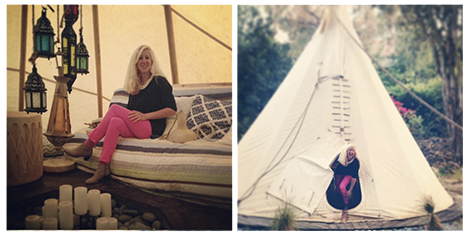 My relaxed approach allowed me to truly take in what was happening. It was pure and modern marketing at its best. It was community building. Women forging genuine relationships with one another, not denying the REAL reason why they are there together, but loosening up in a beautiful way to really share conversation and engage over real life similarities, from working as a woman in this big beautiful fast paced sector that we call "tech" to trending dating apps and "smart" panties that vibrate at opportune times while reading erotica. (kid you not y'all – dinner convo.)
It was encouraging. I like this kind of work. I like these ladies. I like where media meets marketing, and I like community building, and I love "tech" in all its glorious and vague applications.
So, I'm hitting unemployment hard with productivity. I've deep cleaned our house, I set up a new, and quite cute, workspace. I've finished two books (of the self help variety,) I've signed up my well visited (10k/month) blog with Federated Media to FINALLY see about taking that long time effort to the next level, I'm engaging with many and often…. I perused the galleries at LACMA and reconnected with an always awesome friend, I've turned down about ummmmm, 6 freelance gigs (maybe I've accepted one) plus I have two interesting meetings coming up end of week that may or may not lead to answers… I feel crazy encouraged. I even bumped into a friend serendipitously today, a dude that writes for a living that is super smart in the digital space, that is also willing to put my name out there for me!
Perhaps I'm on some silly romantic/idealist trip… but I feel like I'm living. Clearing my mind, coming out of a trench to find that life wasn't even a battlefield, I was just wrestling with a notion, something that felt direly important to me up until I realized that it didn't matter because it was bigger than me…  Sometimes you just have to step away from the J-O-B… maybe you've made it something that got too personal.
Ah, KCRW is amazing…. The next person to step into the world of Digital Strategy for KCRW is primed and well positioned for a HUGE amount of success. That sweet sweet radio station is in great shape for the future and there is a very large community of people that love it! One thing that I can say is that I'm SO genuinely excited to cheer them along as they move forward. I'm sure there will be pangs of regret, that the victories and announcements will come with some bittersweet feelings on my end – I've identified myself with KCRW for the past, almost 4 years. I so deeply wanted to be there to see so many things through – things that will happen after I'm long forgotten there.
But, just like the jobs that have come before this one… they lead to the next and the next has only gotten better and better for me!
If you've made it this far in my emotional purge, I thank you  – deeply. Please consider dropping me a note so that I know you were here, so that I can feel encouraged and take your positivity with me into whatever is next! And please come back, b/c I don't have a job I'm a full time blogger now – so I have a lot of time to build a community around blogging, soul searching, job searching and living! And community means us!
Much love!