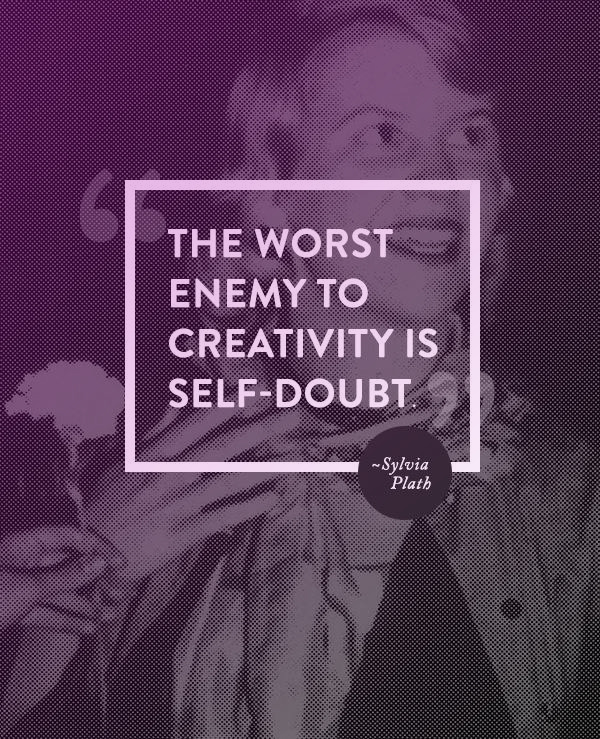 Everyday I think to myself with a full heart and sincere intention, that I will sit down to do X. So, I sit down… and I begin.
And more often than not I walk away empty handed.
Oh, I've done a lot of something, I just haven't done what I sat down with the intention to do, create something all on my own and publish it, with my name on it.
My myriad of reasons are quite intellectualized, and I easily rationalize away my inability to commit to the final publish process. But it's time to recognize, that it is 100% self doubt that is stopping me from working all the way through my intention.
Perhaps I'm not able to produce to the level of graphic design that I admire in other sites. Perhaps I don't feel like my rambling narrative evolved full circle into a story with a point. Maybe while I was out looking for inspiration images for my idea, I came across a different article that a different author wrote, and they captured my ideas more articulately than I. Perhaps I was left feeling unoriginal or inferior. Perhaps the internet is too cluttered with terrible content, why would I want to contribute to that?
All of these are excuses. Excuses that merely hide my self doubt.
My resolution this year, as previously posted is to create more than I consume. That is a very lofty goal, but it is a good smack in the ass when I find myself wandering away from my own efforts, and clicking on click bait headlines from Refinery29 or Upworthy.
CREATE…. I don't have to go so far as to do it confidently, but I would like to do it with less self doubt!