The Urban Remedy marketing team reached out for a quick and dirty blog update. The terribly outdated blog template needed a cleaner, more modern look. In one evening, we quickly transformed the template as seen below.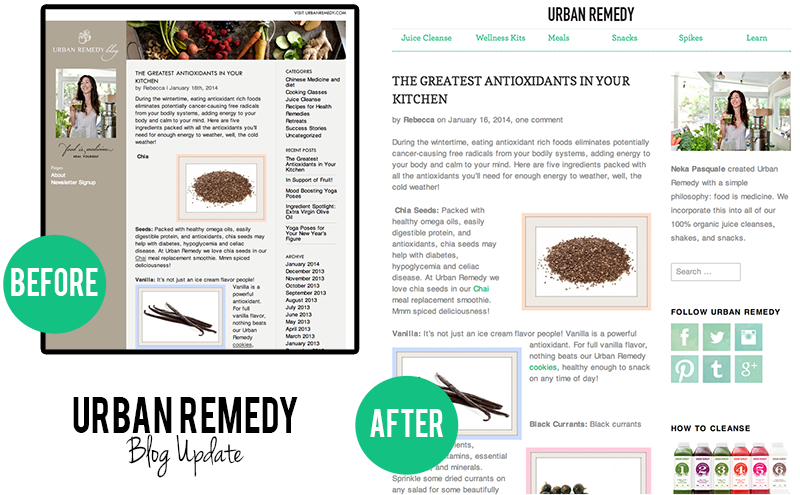 In the following weeks, a more inclusive blog strategy was developed and another aesthetic revamp was launched. The next iteration integrated more with sales and marketing efforts and included some consideration for the SEO content creation efforts as well.
We migrated the blog from a subdomain blog.url.com to url.com/blog in order to better increase page rank considerations of the top level domain. We also created a content calendar with consideration for overall sales and marketing initiatives from email campaigns, to social media, to industry relevant news and more.